Prince George jumps for joy as royals watch Aston Villa win
Prince George and Princess Charlotte were pictured cheering on Aston Villa with their parents on Saturday afternoon.
The Duke and Duchess of Cambridge took the youngsters to the away match at Carrow Road and saw their side win 5-1.
George, six, was dressed in the team colours and photos showed him watching intently and clapping enthusiastically as his team romped to victory.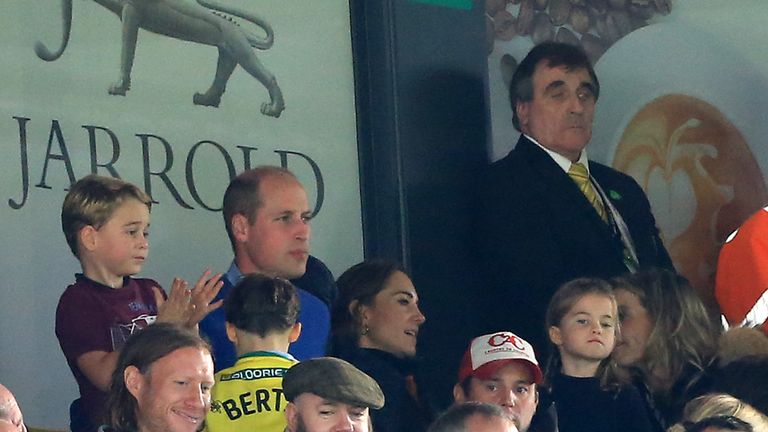 Video footage posted on social media showed him jumping up and down, apparently celebrating as the goals flew in.
William has long been an Aston Villa fan and it appears his son has inherited that allegiance.
Advertisement
Photos showed GeoRead More – Source