Markets
Yen and bonds bullish as trade war fears weigh on global stocks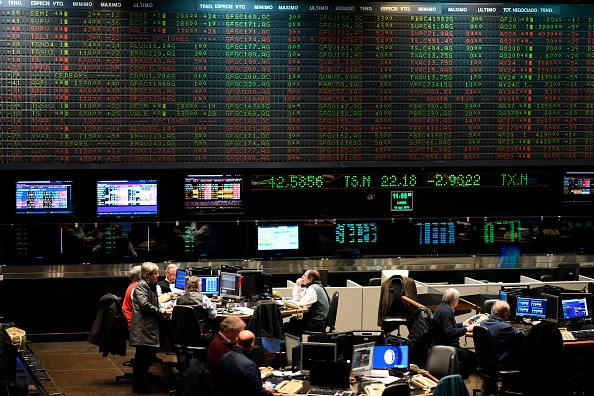 Concerns that US-China trade tensions and a no-deal Brexit could spark a recession boosted the yen and bond markets today, while stock markets suffered once again.
Early gains for European and Asian stocks soon faded and Wall Street futures were already in the red as traders geared up for another potentially volatile week.
Read more: European stock markets bounce after rough week
The pound fell to a 10-year low against the euro this morning following a report from the Institute for Government (IfG) think tank that said MPs are unlikely to be able to stop a no-deal Brexit.
However, sterling staged a comeback later in the day against both the euro and the dollar.
Argentinian markets were also braced for a crash and the peso opened down almost 25 per cent after President Maurico Macri was trounced in yesterdays primary election.
Chinese stocks rallied more than one per cent after financial regulators relaxed margin financing rules late last week.
Overall, however, investors turned to the safe haven of the Japanese yen, as well as gold and bonds.
It comes after Goldman Sachs said it expects the ongoing trade war to have a larger impact on the US economy than previously forecast.
In a note to clients the bank cut its fourth-quarter growth forecast from two per cent to 1.8 per cent due to the potential hit on financial conditions, business confidence and supply chains.
"The drivers of this modest change are that we now include an estimate of the sentiment and uncertainty effects and that financial markets have responded notably to recent trade news," wrote Goldman Sachs chief economist Jan Hatzius.
Read more: Sterling recovers after tumbling to ten-year loRead More