The 13 gadgets you should never go camping without
Festival season is upon us, like a large and pale dancing man silhouetted against a set of dazzling floodlights, whose sweat-sodden skin shines and catches the light like a salmon flashing in the brook. Make sure youre ready for it by stacking your backpack high with the latest gadgets and technology.
If youre heading to a music festival this year, or anywhere without reliable electricity, then youre going to need the right tools for the job. Heres our pick of the best festival, camping and outdoor gadgets around, from disposable phones to augmented tents.
1. The New Nokia 3310
Forget lugging a power bank around and pick up the Nokia 3310. This resurrected classic costs just £50 and has a battery life that will easily last an entire weekend on a single charge. If youre the sort of feckless klutz who never fails to lose your handset down the portaloo, or youre worried about having your phone swiped, this disposable alternative is the way to go. £50, nokia.com
2. Beoplay A2 Active
Bang & Olufsens portable bluetooth speaker is both dust and splash resistant, so it will hold its own against a spilled pint of cider or – if youre at a more adventurous festival – a biting desert zephyr from the west. With 24 hours of battery life, top sound quality and the ability for up to eight people to connect at the same time (no more battling for control), its the classiest way of bringing the party back to the tent. £299, beoplay.com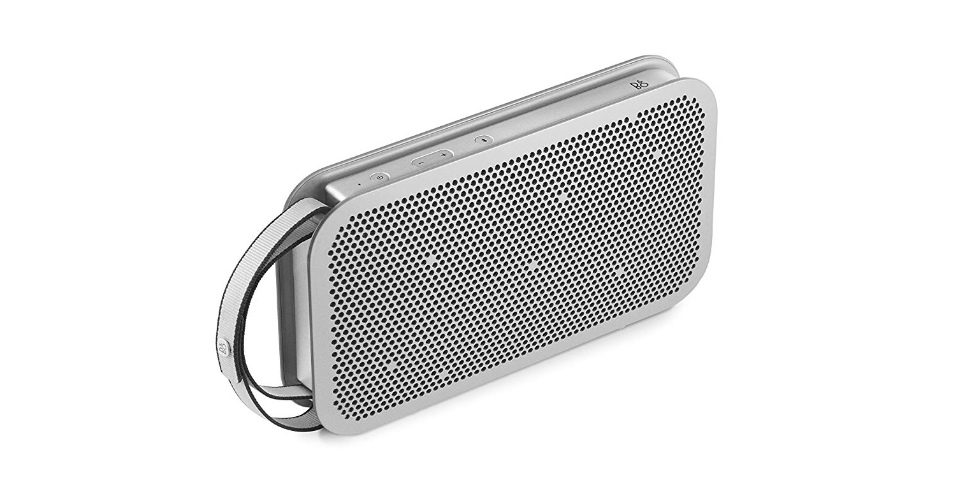 3. Samsung Gear 360
The spherical camera design and alluringly chamfered handle of the new Gear 360 makes irritating the person standing behind you at a concert easier than ever. Just hold it up and it will record in every direction at once to create a 360-degree video that can be watched back on a Gear VR headset at home. Or at least, thats the idea. £349, samsung.com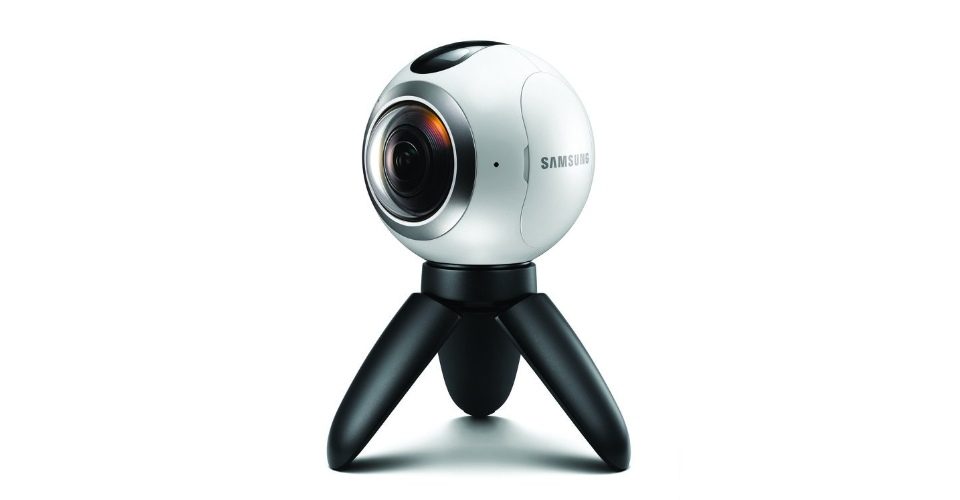 4. Tile Pro / Tile Slim / Tile Mate
Attach one of these to your keys, backpack or anything else youre likely to misplace, and you can track its last known location using your phone. Use the app to make a tile ring out, and let the audible chirping guide you back to your waylaid item. The slim version is about as thick as two credit cards and fits inside your wallet, leaving you with no excuse to ever lose anything again. From £20, thetileapp.com
5. HP Powerup Backpack
Though it looks like a regular backpack, the HP Powerup Backpack is full of wires and batteries that are capable of fully charging everything from a phone to a laptop. Organised inter-pocket cable-routing eliminates tangles, and you can recharge multiple devices at the same time. Never again must you endure the horror and shame of a low battery warning. £170, store.hp.com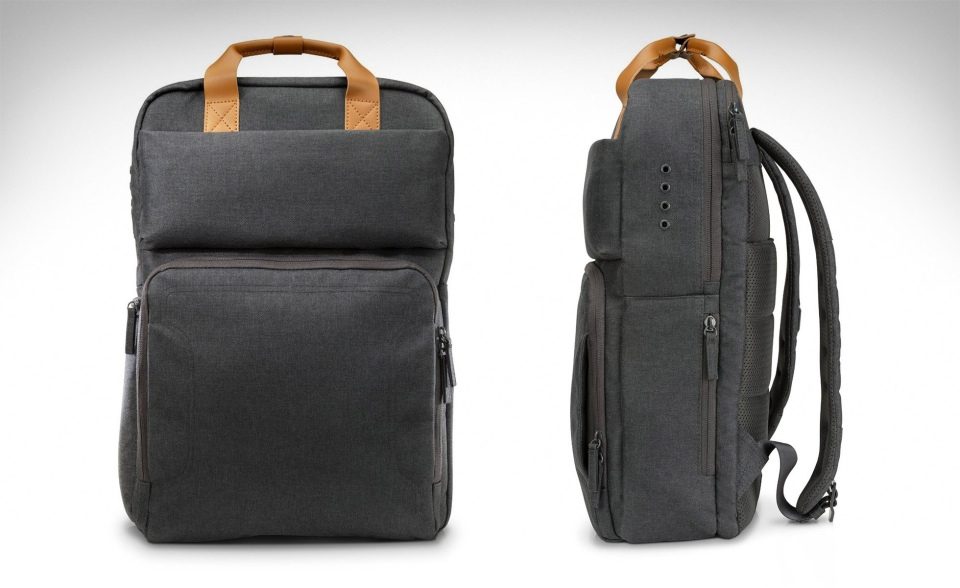 6. BioLite Camping Stove
Remember that scene in Waterworld when Mel Gibson pees into a filtration system to create fresh drinking water? Well replace drinking water with electricity and Mel Gibsons putrid urine with twigs and youve got the BioLite camping stove. With the help of our old friend science, it converts fire into just enough energy for your phone to load a couple of Snapchats. Truly, our ancient cavemen and women ancestors would be honoured to see their invention finally put to good use. £135, bioliteenergy.com
7. Cinch! Pop Up Tent
The Cinch pop up tent comes with LED lanterns, LED tent pegs and light reflective guylines (useful to prevent tripping when stumbling back to your sleeping bag in the dark), as well as a solar power pack to charge all of the gear on the rest of this page. Thank you, the sun, our hottest pal. $349, cinchpopuptents.com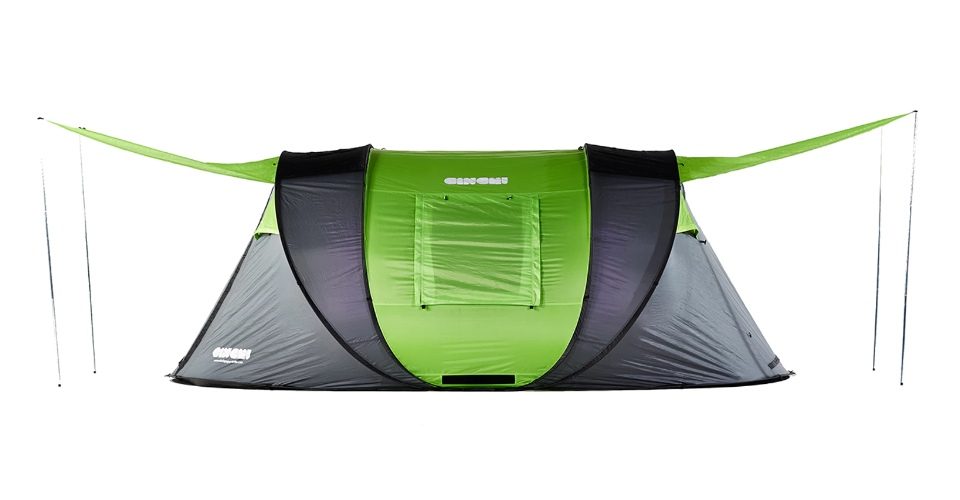 8. LARQ Water Bottle
The LARQ is a self-cleaning water bottle with a battery powered cap that blasts the bottles contents and insides with purifying UV-C light for 60 seconds every two hours, killing 99.9999 per cent of harmful and odour-causing bacteria and viruses. That means no more trying to scrub around the corners of the neck, and no more grotty bottle stink. Its the same sterilising light used to disinfect hospitals, and the insides are made of an especially reflective stainless steel to ensure the bacteria disintegrating beams reach all the nooks. At £95 however, youd need to be an especially flush germaphobe to splash out. £95, livelarq.com
9. BenQ GV1
A battery-powered and super-compact projector that connects wirelessly to your iOS or Android devices, the BenQ GV1 is ideal for when you want to get away from the festival crowds to watch Homes Under The Hammer on the side of your tent. It also looks like a friendly little robot, which is good fun. £329, benq.eu