Africa
Another tropical cyclone is taking aim at storm-wrecked Mozambique
The new storm, Tropical Cyclone Kenneth, strengthened rapidly Wednesday, with a wind speed of 140 kph (85 mph), and will continue to intensify as it moves over the Comoro Islands. It is expected to make landfall Thursday in the far north of Mozambique, about 1,000 km (620 miles) north of where Idai struck."Residents along the Mozambique/Tanzania border should make preparations for storm surge along the coasts, heavy rainfall, and hurricane-force winds," NASA warned.In Tanzania, Kenneth is expected to hit the coastal areas of Dar es Salaam, the port city of Tanga and Pemba Island, according to the Tanzania Meteorological Agency. Strong winds and rain may affect the Lake Victoria basin, its mountainous regions and the coast, forecasters said.While the zone slammed by Idai will be spared, Kenneth still will strike Mozambique just one month after that storm killed more than 700 people and displaced tens of thousands. It caused an estimated $1 billion dollars in damage, or nearly 10% of the nation's gross domestic product.
Kenneth could be stronger, less devastating than Idai
Kenneth formed this week in the southern Indian Ocean as a moderate tropical storm and moved north of Madagascar, with maximum winds on Tuesday of 65 kph (40 mph).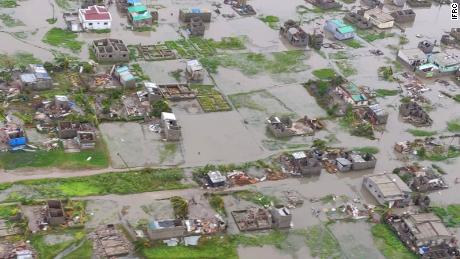 The storm could strengthen to the equivalent of a Category 3 hurricane, with winds up to 195 kph (120 mph). That would make it stronger than Idai was when it hit central Mozambique and could rank it among the strongest storms to ever hit the country.However, Kenneth is not expected to have as devastating an impact on the country as Idai, which delivered heavy rains for days before and after making landfall on March 15, with winds near 175 kph (109 mph). Idai's sustained rainfall, combined wRead More – Source