America
Brother Charged With Murder in NJ Family Mansion Fire Deaths
What to Know
The bodies of four people, two of them children, were found at a burning mansion in the wealthy New Jersey community of Colts Neck

Prosecutors say the blaze was intentionally set; father Keith Caneiro was shot and his wife and two children were stabbed, sources say

Keith's brother Paul Caneiro is charged with murder in their deaths; he also is accused of setting fire to his own home
The brother of a man found dead along with his wife and two children inside a burning New Jersey mansion has been charged with murder in their deaths, law enforcement sources confirmed to News 4 Thursday.
Additional details are expected to be revealed at a news briefing later in the morning.
Paul Caneiro is charged with four counts of murder in the deaths of his brother Keith Caneiro, his wife Jennifer and their two kids, Jesse and Sophia.
Keith Caneiro was found shot to death outside the family's Colts Neck home last week while the other three were found inside the burning home.
Vigil Held for Family Killed in NJ Home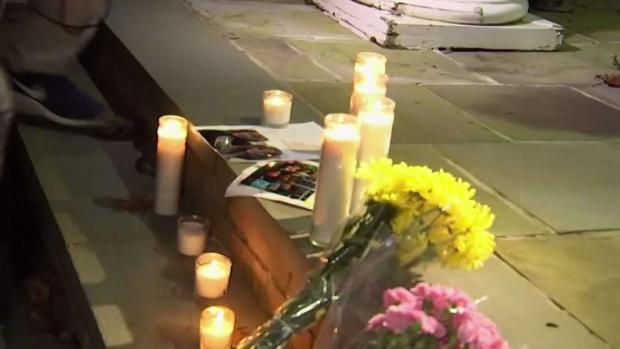 Officials say all were slain before the fire.
A few hours earlier that same day, another blaze occurred at the Ocean Township home of Paul Caneiro. He has also been charged with setting fire to his own house and has been in custody since. His attorney in that case, Robert Honecker, has maintained his innocence. Honecker did not immediately return a call seeking comment on the newest charges.
A joint wake for the slain family will be held at noon on Dec. 2, with their funeral following at 3 p.m