Video of Man Accused of Shooting Duane Reade Worker Surfaces
What to Know
A 49-year-old Duane Reade store manager was shot in the face in Queens by a man who is still on the loose, police say

Late Monday, police put out a new, clear video of the suspect they want to find in connection with the shooting

The shooter is accused of robbing three other stores in the borough the same morning of the shooting
Police late Monday released a new, clear video of the suspect they say shot a Duane Reade store manager in the head earlier in the day.
The victim, a 49-year-old overnight manager, was shot inside the Duane Reade near Roosevelt and Woodside avenues in Queens about 3:30 a.m., according to the NYPD.
The man was taken to an area hospital; police said early Tuesday he remains in critical condition.
In the next hour, the suspect, seen in the video walking into a store with a hood over his hood, went on to rob a 7-Eleven in Woodside, a Rite-Aid in Astoria and a Rite-Aid in St. Albans, police said.
Duane Reade Manager Shot in Queens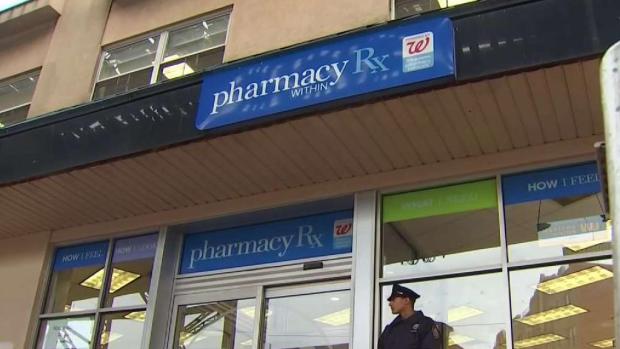 "It's a shame," said Joseph Tramontana, who runs a small business on Roosevelt Avenue across the street from Duane Reade. "You go to work in the morning. The poor guy came to work, with a family, and look what happened."
Four months ago, someone killed a man outside the same store, which remains closed until further notice.
"We frequent these stores every day," said Woodside resident Pat Marsh. "To this in this area is horrifying."
A Duane Reader spokesman said in a statement to News 4, "Our thoughts and prayers are with our team member who was critically injured earlier this morning. We are currently evaluating security measures at this location and will make enhancements to them as necessary when the store reopens."
Anyone with information should call Crime Stoppers at 1-800-577-TIPS.