America
2 Teens Find Woman's Partially Burned Body in Woods: NYPD
What to Know
Two teenagers found the burnt body of a woman in the woods on Staten Island, police say

The body was naked and partially burned, police say

The body was found behind a high school in Tottenville
Two teenagers found the body of a burnt woman in the woods on Staten Island on Sunday afternoon, police said.
The woman was naked and her body was partially burned, the NYPD said. She was pronounced dead at the scene.
She was found in the woods behind a high school in Tottenville, police said. That's near Eugene Street and Bartow Avenue in Long Pond Park.
The woman was identified Monday as 30-year-old Yelena Rabkina, who lived about 16 miles away on Staten Island. A spokesman for the NYPD says the body was unclothed and partially decomposed. Police say the body had burn marks but was not on fire when police arrived.
NYPD Investigates After Body Found in Staten Island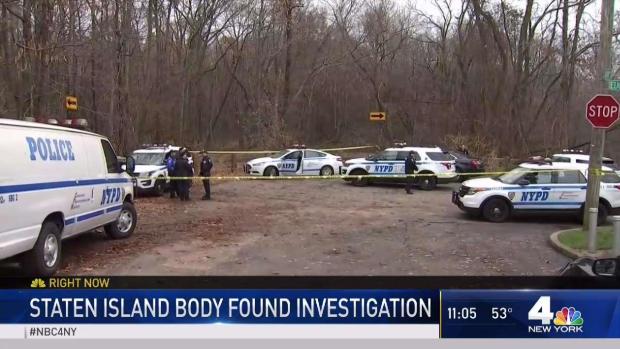 A friend told News 4 that Rabkina went missing a week ago. Her grandfather said in Russian, "What can I say? She was a good girl. Good, normal."
The medical examiner will determine her cause of death. On Monday, the NYPD's strategic response group was seen gathering and preparing to search the woods where the woman was found.