America
NYC Could Experience Coldest Thanksgiving in 117 Years
What to Know
Temperatures on Thanksgiving could set record lows

The mercury is expected to stay in the 20s and a wind chill will make it feel like the teens, forecasters say

But on the bright side, it should be clear and sunny for travelers
The turkey isn't the only thing that will need to thaw out on Thanksgiving.
Storm Team 4 is expecting temperatures in the mid 20s on Thursday with a wind chill making it feel like the teens, which would make it the coldest Thanksgiving since 1901. On that day, over a century ago the city saw a record low of 19 degrees and a high of 26 degrees.
Brrr! Take a Closer Look at the Chilly Thanksgiving Forecast
Thursday's high is projected to be 28 degrees. Prolonged exposure to cold can lead to frostbite and hypothermia. The city's Office of Emergency Management has issued an alert for the extreme cold.
"This Thanksgiving Days weather is expected to be frigid and potentially very dangerous," said Acting Health Commissioner Dr. Oxiris Barbot. "Take care to bundle up warmly if you are planning on attending the parade, and if you or your loved ones have symptoms of hypothermia, like intense shivering or dizziness, seek medical attention or call 911."
The City of Newark also activated a "Code Blue" for Wednesday night and opened warming centers for residents.
Winds could also ground some parade balloons if they meet the threshold. Parade organizers will make the decision on the morning of the parade. The last time the balloons were grounded was in 1971.
Winds May Ground Some Thanksgiving Day Parade Balloons
Those attending the parade in New York City can get alerts and updates on weather, road closures, traffic delays and more by texting THXGIVING18 to 692692 (NYCNYC), the city says. More than 3.5 million spectators are expected to attend this year.
New Security Measure for Thanksgiving Day Parade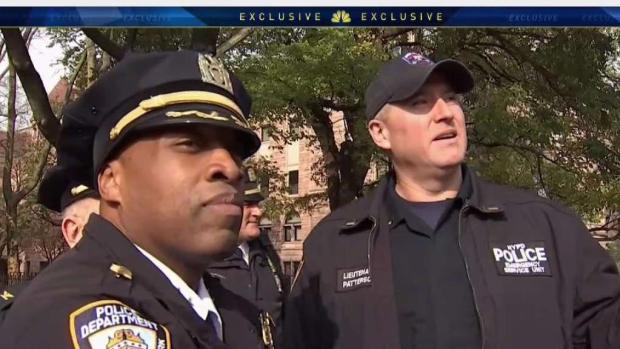 The arctic air arrived late Wednesday, leading to several days of dry and bitter cold conditions. A few chances for more flakes before the deep freeze arrives is possible as well. On the bright side, there should be clear skies and sunshine for the big travel day.
For the large cities on the East Coast, the daytime temperatures this #Thanksgiving are likely to be the coldest since 1996. The high in Boston could challenge the coldest Thanksgiving high on record of 24° from 1901. pic.twitter.com/fGqAfHxNs6

— NWS WPC (@NWSWPC) November 18, 2018
The tri-state begins to thaw a bit over the weekend as highs soar back into the low the 50s, Storm Team 4 says. However, the trade off will be a chance for rain showers late Saturday into Sunday.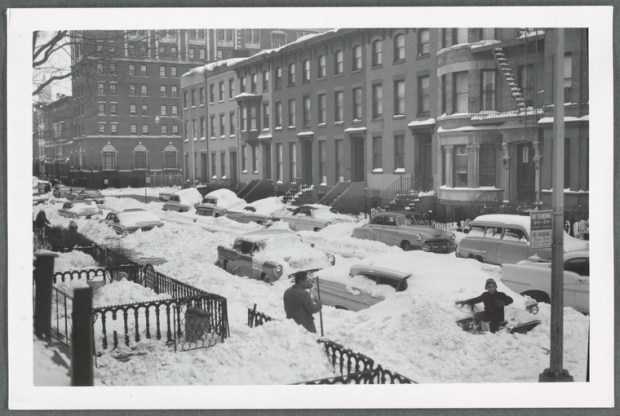 Think No. 4 Was Bad? See Craziest NYC Snowstorms of All Time