America
Macy's Thanksgiving Day Parade Mega-Fan Gets Shock of Life
What to Know
10-year-old California resident Alex Harris is the Macy's Thanksgiving Day Parade's biggest fan.

His parents decided to surprise him on his birthday with tickets to New York to watch the parade in person this year.

His emotional reaction was captured on video; "there wasn't a dry eye in the house," his mother says.
A California boy who's been fascinated with the Macy's Thanksgiving Day Parade for years, and has become something of a parade prodigy, got the shock of his life when his parents surprised him on his birthday with a special announcement — and it was all captured on video.
Alex Harris has been obsessed with the parade since watching it for the first time as a 4-year-old boy back in 2012. His mother says she had no idea her son was about to become the Macys Thanksgiving Day Parades biggest fan.

Mom Christina Harris says Alex re-enacts his own Thanksgiving Day Parades year-round.
Photo credit: Christina Harris
"It was something for the kids to do so that they would stay out of the kitchen," Christina Harris told News 4 New York over the phone.
Now 10, Alex knows everything there is to know about the parade: hes read books about the events history and watched old videos from years past on YouTube, his mom says. Every year, he closely follows the announcements of who will be performing and what balloons will be making their big debut. Alex even re-enacts the parade with a collection of toys and homemade confetti each Thanksgiving, commentating along with Savannah Guthrie and Al Roker.

Alex Harris has been crazy about the Macy's Thanksgiving Day Parade since he was 4.
Photo credit: Christina Harris
"He gets excited on Thanksgiving Eve. He doesnt sleep the night before," his mother said.
And once the parade is over?
"He rewinds it and watches it again and again and again."
Alex's love for the the parade stretches beyond just Thanksgiving Day — it's a year-round obsession. So Christina and her husband Billy knew just what they had to do for his birthday this year.
For months, they saved up enough money for plane tickets to get to New York City and waited for the perfect time to surprise their son.
"It was hard to keep that secret," Harris admitted.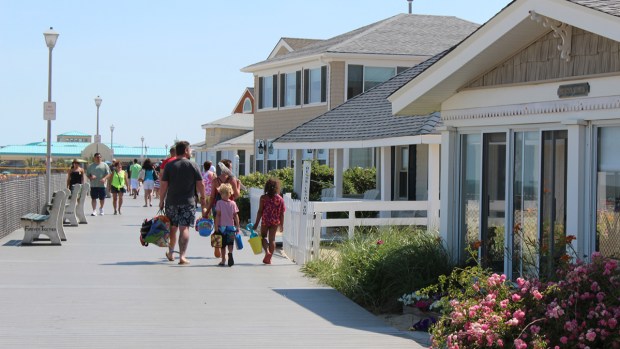 18 Fun Day Trips to Take the Kids on This Summer
Finally, during his 10th birthday party, they presented the surprise to him — and his sweet, shocked reaction was captured in a touching video.
It shows Alex unpacking a suitcase, releasing balloons zipped inside. He unfolds a piece of paper inside the suitcase and reads it aloud: "Alex, you have 10 birthday wishes, and one is about to come true. On November 22, 2018, you're about to get your dream. Love, Mom and Dad."
"What's your dream?" his curious friends ask. Alex looks up as his father hands him another piece of paper to read.
"Tickets for –" Alex stops and puts the paper down, looking back up at his father. "No, you did not."
"Tickets for Macy's 2018 –" Alex again stops, unable to finish and overcome with emotion. His friends cheer and hug him as he cries tears of joy. He runs over to his parents and hugs them.
His mother said there wasn't a dry eye in the house.
"It was very emotional that we were able pull it off for him," Harris said.
Tens of Thousands Turn Out to Watch Thanksgiving Parade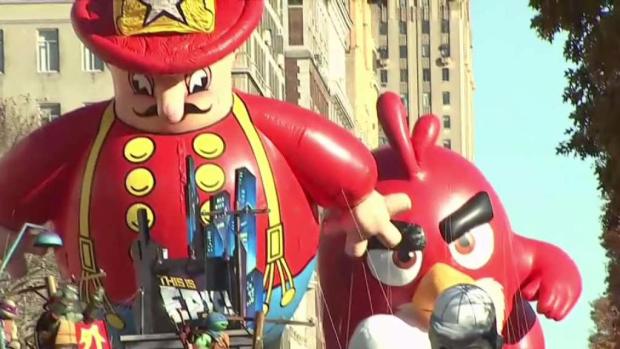 Now the Harris family is hoping to find a way to get tickets to sit in the stands at Herald Square and put the cherry on top of their sons biggest dream, but they're happy just to be able to see the parade in person.
"For me and his dad, its important to witness it from his eyes now," Harris said. They dont want to risk losing any of the childhood magic surrounding the parade by waiting until after he has gotten older.
The only other challenge standing in their way at this point is facing the weather.
"Us people from Southern California are willing to freeze our butts off in New York," Harris joked.
NJ Spot Serves America's Best Hot Dog (NYC Has #2): Report