Africa
South Africa ex-president's son charged with corruption
Duduzane Zuma is alleged to be part of a group who tried to bribe a former deputy finance minister, Mcebisi Jonas, to take on a senior government role.Zuma, 34, appeared before the Johannesburg Commercial Crimes court Monday and was granted bail of 100,000 rand ($7500), his lawyer Rudi Krause told CNN. Krause said: "My client, of course, pleads not guilty in this matter relating to the allegations by the former deputy finance minister in 2015, when he says he was offered the position of Minister of Finance, in what the State says is a corrupt offer. Duduzane Zuma faces an alternative charge of conspiracy to commit corruption, Krause said. It is alleged that the younger Zuma was present when Jonas was offered R600 million ($45 million) to agree to the role. The allegations also relate to the controversial Gupta family, accused in the past of exerting undue influence over former President Zuma. They deny any wrongdoing.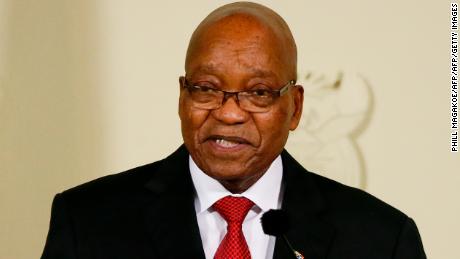 The case has been postponed until January 24 next year because the prosecution says it needs more time to investigate, Krause said. Zuma, who was wearing leg irons in court, agreed to hand in his passport and will seek permission if he wants to travel abroad.The former president's son was detained on Thursday as he arrived from Dubai to South Africa to attend his younger brother's Vusi's funeral, according to local media reports.South Africa's prosecution in 2016 published a 355-page State of Capture report which contained allegations, questionable business deals and ministerial appointments in government.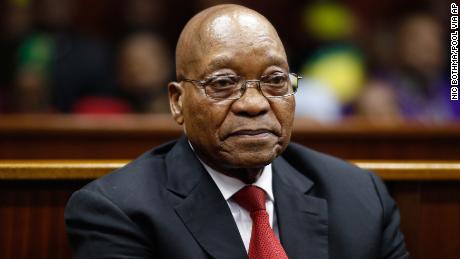 Jacob Zuma, Duduzane Zuma, government ministers, the board of South Africa's state power utility, Eskom, and the Gupta family — brothers Ajay, Atul and Rajesh Gupta — were all implicated in the report. The Guptas are a wealthy family who emigrated from India to South Africa, where they have built a business empire and wield much political influence.
Fall from grace
Jacob Zuma, 76, resigned in February this year after pressure from the ruling ANC party over multiple corruption scandals.Zuma was once a wildly popular figure who was celebrated as an anti-apartheid hero in Nelson Mandela's realm.He was arrested by the apartheid government in 1963 and was sentenced to 10 years on Robben Island, the penal colony that also then held Mandela.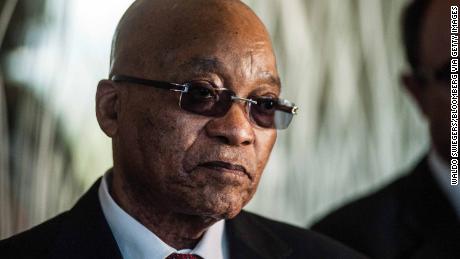 But his story is very much one of a fall from grace, and the former leader has at times been the subject of ridicule in the country.After being charged with the rape of a woman with HIV in 2005, he was mocked for saying he did not fear contracting the virus because he took a shower after sex. A court acquitted him in 2006 of rape, finding the sex to have been consensual.In 2016, South Africa's top court ruled that Zuma had acted unconstitutionally when he used $15 million in public funds to upgrade his private home and ordered him to repay some of the money.
David McKenzie, Brent Swails and Eleni Giokos contributed to this report.