Britain
Police disrupt UK Christmas terror plot
Police believe they may have disrupted a UK Christmas terror plot following the arrest of four suspects in Sheffield and Chesterfield.
A police bomb squad was called to a property in Chesterfield on Tuesday morning as detectives feared a gang of would-be terrorists had already assembled an explosive device.
Anti-terror police also targeted four properties in Sheffield in a joint move with MI5 to foil a planned attack.
The raids follow recent online Islamic State threats to attack UK Christmas markets, with chilling images of a bloodied knife and a tied and bound Santa Claus.
:: Armed police and bollards at UK Christmas markets to counter terror threat
Four men have been arrested and taken to a police station in West Yorkshire for questioning.
Three of the suspects, aged 22, 36 and 41, were arrested in Sheffield, while a 31-year-old man was held in Chesterfield.
A source told Sky News: "We won't know exactly what we've got until we have finished searches of the suspects' properties and electronic devices.
"But the timing of the raids may be significant and the use of the bomb squad clearly shows what police thought they might find behind the door."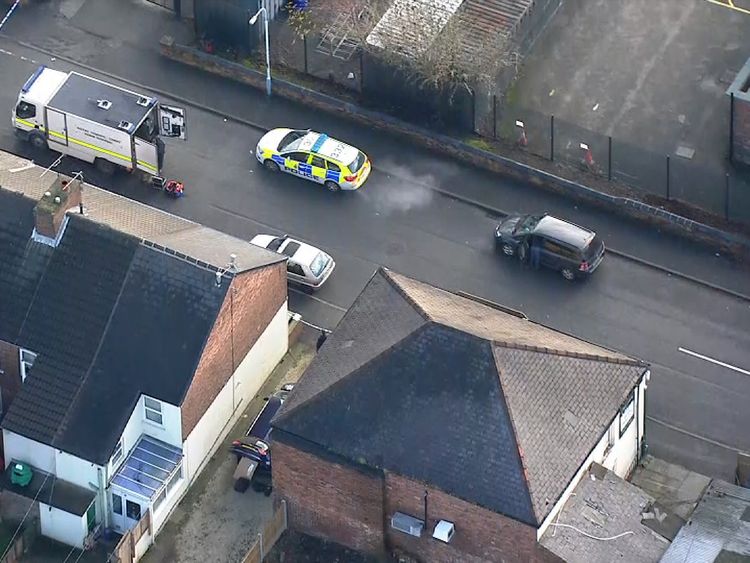 Neighbours of the Chesterfield property and local shopkeepers were evacuated to the nearby Proact Stadium football ground and the area was cordoned off.
Sky Correspondent Mike McCarthy says that one of the properties cordoned off is the Mermaid Traditional Fish Bar in Sheffield Road, Chesterfield.
One of those evacuated was Jordan Batteson, who told Sky News he was "shocked and gobsmacked" to return from his night shift at work to see police vehicles lining his street.
He said: "There's never any trouble here, they're all middle-aged mostly. It has been a massive shock to everybody.
"I pulled up here right outside my house and there was a police van, a riot van, just on the corner. I thought it was unusual. I headed towards the van just to check if I was alright to go in and I saw another police car further up the road.
"The police officer put the window down and said I had to move away and as I was walking back I had a quick look back at the van and saw a male, in his thirties, with no t-shirt on or anything, with shorts on or boxer shorts on."
A police spokesman said: "The arrests were intelligence-led and pre-planned as part of an ongoing investigation by Counter Terrorism Policing North East.
"We recognise that local people may have concerns as a result of this activity. We would ask people to remain alert but not alarmed and we are grateful for the assistance and understanding of people locally.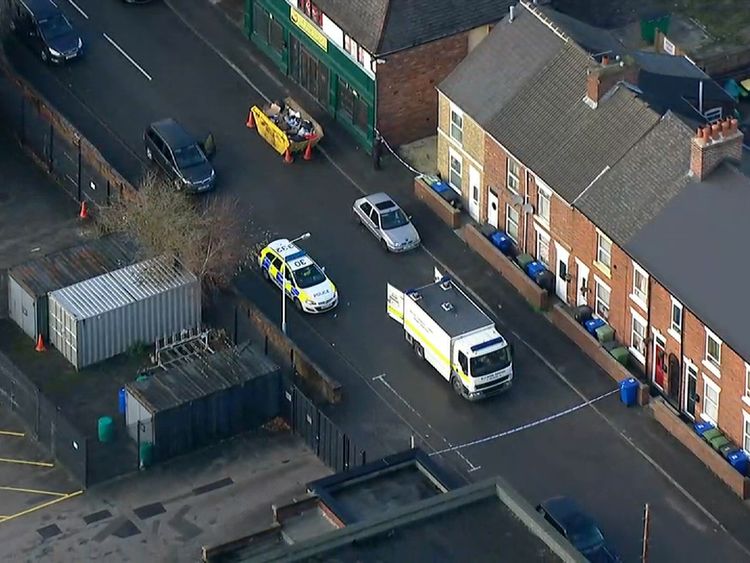 "Residents will be kept as informed as possible and we are grateful for their understanding, patience and support while these enquiries continue."
Derbyshire Constabulary Assistant Chief Constable Bill McWilliam added: "We of course understand that police activity of this nature can be unsettling. However, please be reassured; the arrest we wanted to make has been made.
"Our advice remains to be vigilant, which is not different to our day-to-day advice in the current climate, but continue to go about your business as usual."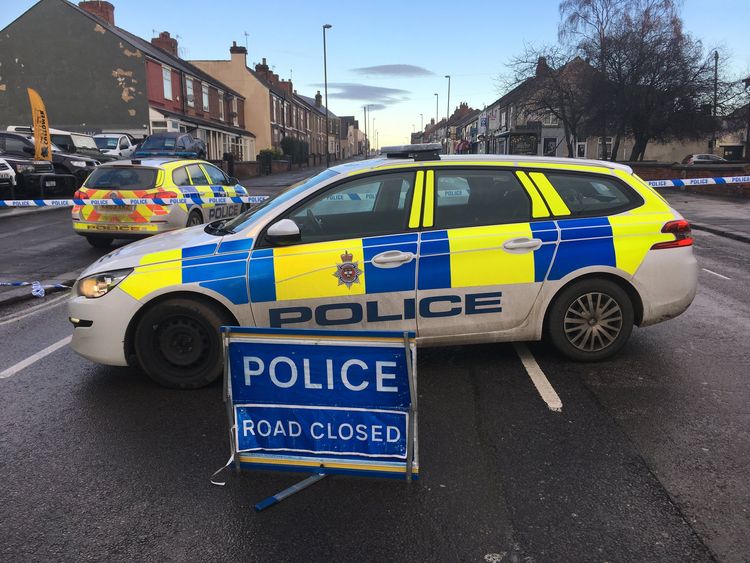 Sky Correspondent Mark White said the timing of the raids suggested an attack was "nearing fruition".
"This was a planned attack that police believe they have foiled," he said. "The timing over the festive period is clearly of concern."
More from Derbyshire
On the first anniversary of the Berlin Christmas market attack, Birmingham city centre – the site of the biggest Christmas market outside Germany – has had its perimeter ringed by concrete bollards and metal gates.
Extra security is also highly visible in Manchester, which hosts another of the UK's biggest festive markets.
The post Police disrupt UK Christmas terror plot appeared first on News Wire Now.