Britain
Leeds crash dead were all in same stolen car
Five people who died after a "catastrophic" crash in Leeds on Saturday night were all travelling in the same stolen car, police have said.
Detective Chief Inspector Jim Griffiths said the vehicle, a black Renault Clio, was in a "terrible state" when he arrived at the scene, describing what he found as "total carnage".
The hatchback, which hit a tree, was barely recognisable as a vehicle, people living nearby said.
Brothers Ellis and Elliott Thornton, 12 and 14, died in the collision in the Meanwood area of the city along with 15-year-old Darnell Harte.
Two 24-year-olds, Anthoney Armour and Robbie Meerun, were killed too.
A sixth person also in the car – a 15-year-old boy – is said to be in a serious but not life-threatening condition in hospital. He remains in police custody after being arrested.
Another 15-year-old, who was not in the car, was arrested in the area but later released under investigation.
"When I arrived here in the early hours of Sunday morning this was a catastrophic scene," DCI Griffiths said.
"All the witnesses, all the police officers, all the emergency services that were here would have seen, absolutely, a scene of total carnage."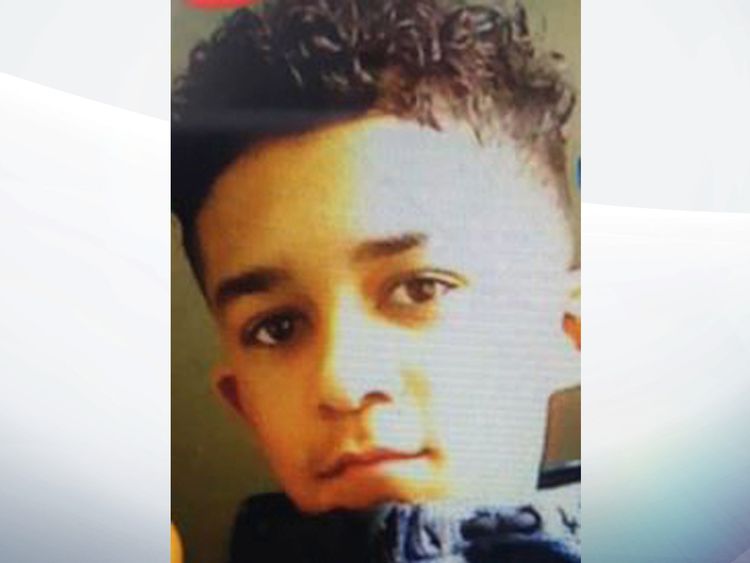 DCI Griffiths added: "The car was in a terrible state when I arrived. It's difficult to describe it, really.
"It was a vehicle that had obviously been involved in a very serious crash, with very tragic consequences."
The car was stolen in the Headingley area of Leeds at about 6.30pm on Saturday, before being driven around the city between then and when it crashed, just before 10pm.
"At this stage we believe that all those involved were travelling in the Clio at the time of the collision and that it was the only vehicle involved," DCI Griffiths added.
"We are particularly keen to hear from anyone who has seen the Clio and the manner of its driving in the time leading up to the collision."
Relatives of Ellis and Elliott Thornton said their loss was "heartbreaking".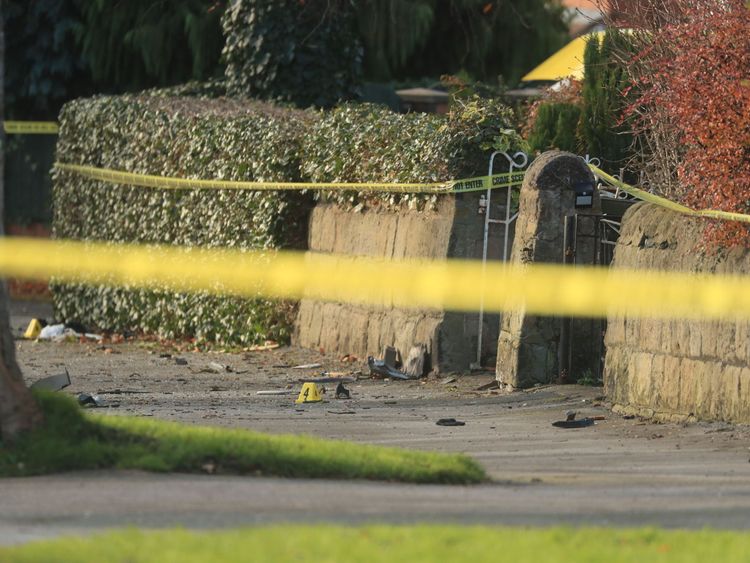 Debbie Harrower, the boys' mother's cousin, said: "They were little terrors but they were good boys. It's just sad."
Charlene Lee, another cousin of the boys' mother, said: "It's just heartbreaking, isn't it?
"The thought of losing one child… but she's lost two. It's just devastating."
Flowers have been laid nearby.
Some of those involved in the crash are said to have been pupils at Carr Manor Community School, not far from the crash scene.
In a message on its website, the school said it sent its "condolences and sympathies to the families and all those affected by this shocking and upsetting incident".