Britain
Candlelit vigil held for teenager Gaia Pope
Dozens of people have attended a candlelit vigil following the death of 19-year-old Gaia Pope, whose body was found last week.
Gaia's family, including her parents Richard and Natasha and sister Clara, were joined by mourners who paid their respects to the teenager and held a minute's silence.
The amphitheatre in the Prince Albert Gardens in Swanage, Dorset, where Gaia lived, was illuminated with candles lit in her memory.
They were placed in glass jars next to flowers which spelled out the teenager's name below a framed picture of her.
A playlist of Gaia's favourite songs was played after readings from friends and family sharing their memories.
Her cousin, Marienna, said: "It breaks my heart to think how much she still had to give the world which she was determined to change for the better. She was a powerful young woman and it was well within her reach."
Gaia Pope, who suffered from severe epilepsy, disappeared on 7 November, sparking a campaign to find her.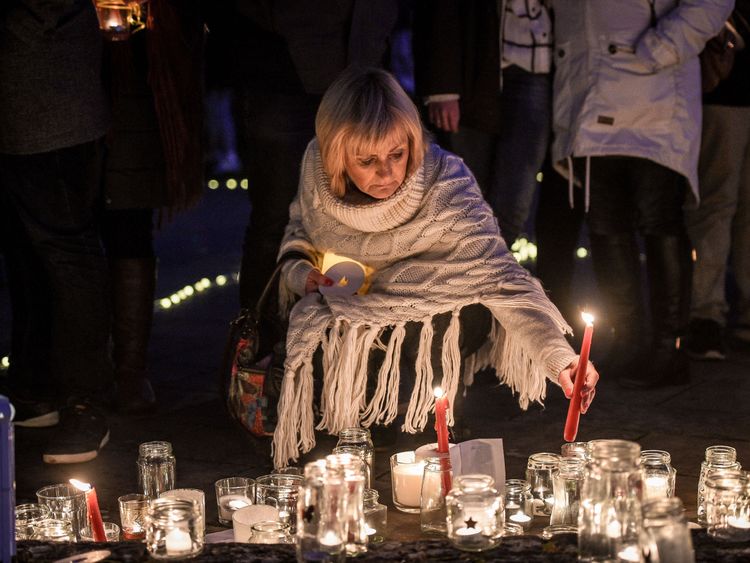 Her body was found 11 days later close to a cliff edge near Swanage.
A post-mortem examination suggested nobody else was involved in her death, and three people who had been arrested in connection with her disappearance were released.
Her death is being treated as unexplained.